Things to Do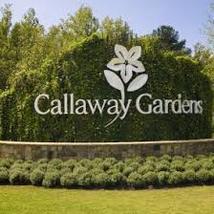 Callaway Gardens Distance: On Property.
Callaway Gardens is an award-winning 6,500-acre gardens, resort and preserve nestled in the southernmost foothills of the Appalachian Mountains. Attractions include the Cecil D. Butterfly Center, Birds of Prey Show, biking trails, world class golf, and other fantastic seasonal events.
For hours, location and more information, contact 800-852-3810 or visit
www.callawaygardens.com
---
---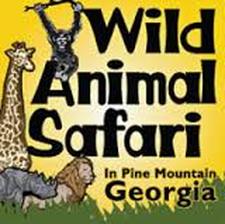 Wild Animal Safari Park Distance: 8.1 miles drive from Callaway
Treat yourself and your family to this unique, "hands-on" safari - visitors not only see but can touch and feed exotic animals from all over the world. One of the area's most popular attractions in Pine Mountain, the 500-acre Wild Animal Safari is a true worldwide safari.
For hours, location and more information, contact 706-663-8744 or visit
www.animalsafari.com/georgia
---
---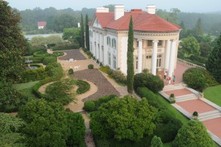 Hills & Dales Estate - Distance: 21,1 miles from Callaway

The historic home of the Fuller E. Callaway Family in LaGrange, Georgia. Tour the Neel Reid designed home, stroll through the historic Ferrell Gardens, and experience the serenity of this 35-acre estate. Hills & Dales Estate sits on the crest of a gently rolling hill in LaGrange, Georgia.The centerpiece of the estate is a beautiful Georgian-Italian villa, designed by architects Hal Hentz & Neel Reid for textile magnate Fuller E. Callaway, Sr. Completed in 1916, the home complements the formal boxwood gardens planted earlier in the mid 19th century by Sarah Ferrell.
The property has been lovingly preserved by two generations of the Callaway family and is now open for public visitation. Guests can explore educational exhibits and experience an engaging film that tells the story of the estate. Visitors are provided a guided tour of the home and given an opportunity to explore the historic Ferrell Gardens. Enjoy!




---
---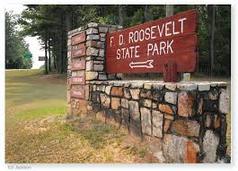 Roosevelt State Park Distance: 11.4 miles drive from Callaway.

A hiker's dream! Georgia's largest state park with 9,049 acres including a 23-mile Pine Mountain Trail, which winds through a mix of hardwoods and lead past moss-covered rock outcroppings and waterfalls, providing several options for long and short hikes.. The nearby waterfall hike is a Mountaintop Inn staff favorite.

---
---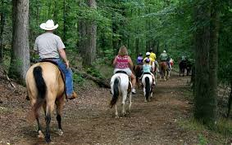 Roosevelt Stables Distance: 6 miles
Seeing the beautiful Roosevelt State Park on horseback is a wonderful experience. Over 25 miles of marked horse trails cover the mountain from the creek bottom with winding streams and ferns to the Overlook with a breathtaking view of Pine Mountain Valley, Lake Franklin, and the group camps built in the 1930s by the Civilian Conservation Corps (CCC).
For hours, location and more information, call 706-628-7463 or visit
www.rooseveltstables.com
---
---
Pine Mountain, GA Distance: 2.6 miles to Pine Mountain's Downtown shopping district
Pine Mountain, Georgia is known for its quaint shops, history and Southern cooking, the area is a vacationer's dream for relaxing, shopping and enjoying the streets come to life! Pine Mountain also has an interesting collection of local artists and craftsmen who sell their work in various parts of the area.
For list of shops, restaurants, events and attractions in Pine Mountain, visit
www.pinemountain.org
---
---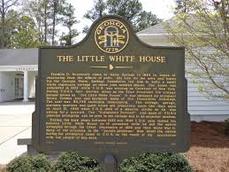 FDR's Little White House (State Historic Site) Distance: 16 miles through Warm Springs, GA
Franklin D. Roosevelt first came to Warm Springs, Georgia in 1924 to swim in the springs' naturally heated water. Enchanted with the area, he built a vacation cottage on the side of Pine Mountain while running for president in 1932.
For information, hours and upcoming events, call (706) 655-5870 or visit
http://gastateparks.org/LittleWhiteHouse
---
---

Warm Springs, GA - Village MallDistance: Only a 14.5 scenic miles
Warm Springs is a small, quaint town, filled with history, charm and ambiance. History abounds here with quaint specialty shops housed in 100 year old buildings just minutes from fishing, golfing, hiking, nature trails and more. Visit and Shop in the Historic Village of Warm Springs, Georgia. You'll find a great selection of everyday gifts, collectibles, handcrafted items, wood products, and more.
For a list of shops, events and nearby activities, call the Warm Springs Welcome Center at (706) 655-3322 or visit
www.warmspringsga.com
---