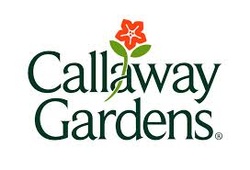 It has been too long since the extended family got together to have some fun and simply catch up. In years past, our reunion was a couple hour gathering and then everyone would head back home. Though we are focusing on the Calvin & Berta Rhodes part of the family tree; other more extended family members are certainly welcome to join us. Additionally, this is going to be a different type reunion -- a destination gathering.
So please make an effort to join us on Saturday, April 30 to Sunday, May 1 for the reunion. There is certainly the option to come in before for more time to enjoy Callaway and the surrounding area. The schedule is such that there is time to do things on your own or with a group. So mark your calendar now to join the family celebration. We have planned for the festivities to start on Saturday, April 30 and finishing up Sunday, May 1 in the afternoon. We will hold the reunion at Callaway Gardens just north of Columbus, Georgia. Come see some of the family you have not seen in a while. Feel free to just sit around and talk, you might decide to enjoy the area such as the Butterfly Center, the Gardens at Callaway or be more adventurous with something like zip-lining through the tree tops or horseback riding.
Use the tabs at the very top of this page to navigate this website or you can use these links for more information:
Reunion Plans
,
Things to Do
,
Rooms
and
Registration
.